EXPERIENCE & EXPERTISE
Make the right choices for your business communications every time. Save time, efforts & costs through operational efficiency with expert guidance from our experienced consultants.​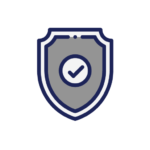 TRUST & RELIABILITY
We know you, and we understand your business. Trust the company that has been connecting businesses across Ontario for 40+ years with reliable communications solutions.
AGILE, INNOVATIVE SOLUTIONS
We build and maintain effective state-of-the-art telecommunication solutions customized to fit your business needs, whether you need it on-premise or on the cloud.
Your Strategic Advisor For All Your Business Communications Requirements On-Premise Or On The Cloud
On Target brings you the complete suite of business communications solutions. Leverage the power of legacy solutions or the flexibility and scalability of emerging technology to make quick business decisions and optimize your resources.



The right phone system can be the most efficient productivity & lead generation tool for your business. As you work hard to drive the next sale, On Target works alongside to ensure your phone equipment is just as productive with minimum downtime.



Advanced doesn't mean you must throw caution to the wind. When you subscribe to On Target's managed services, you only get recommendations on products that are stable and are backed by unparalleled customer service and support.




SUPPORTING MORE THAN 400 CLIENTS
DON'T JUST TAKE OUR WORD FOR IT
SEE WHAT OUR CUSTOMERS ARE SAYING
The thing I like best about On Target is that I can just pick up the phone and speak with someone who can help, rather than having to leave a voicemail, placed on hold or transferred to someone else to handle the call. The folks are very professional and can not only provide superior support but are also nice to speak with.
BRINGING THE BEST PARTNERS ON-BOARD TO ENSURE YOUR SUCCESS
ASK US ABOUT REPLACEMENT
OPTIONS FOR SHORETEL
We are with you every step of the way to help you get started easily.